TMDA00161
Pink Pig
Material
Pulp, Adhesive, Copper, Acrylic
Out stock
Product infomation
Artworks is in the line of pulp statue are made by Artist Thai Nhat Minh.

Using pulp and blending techniques with glue and color resulted from the lesson the ants build their nests because they also use cellulose to mix with glue from their salivary glands to build the nest, very natural and quite durable. The use of pulp and hand-applied directly also helped me to leave all the emotions in the process of artifacts on the work

This is the lucky gift given to your partners, Feng Shui decorations for your home and souvenirs for people was born in Pig Year.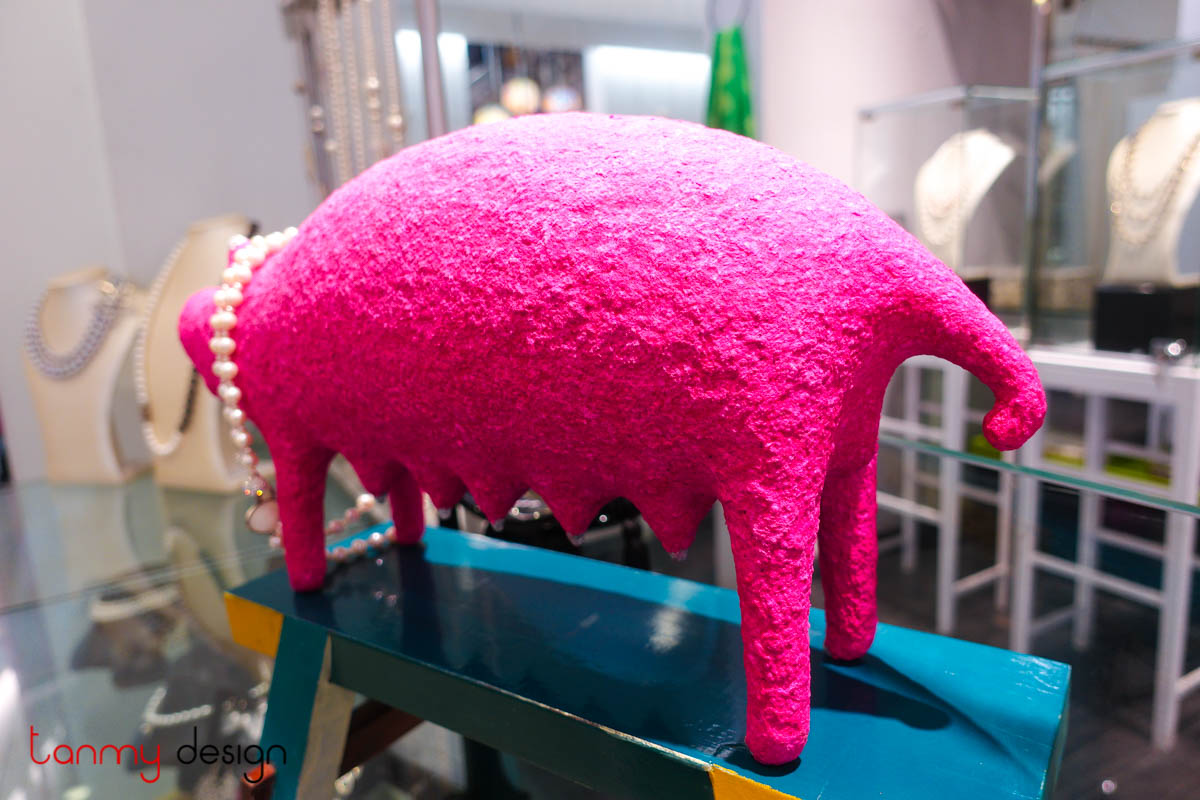 Orther products