BLC077103
ULLA thick velvet blue coat
Liên hệ mua hàng:
Add: 61 Hang Gai St., Hoan Kiem Dist., Hanoi, Vietnam
Tel: 8424-39381154 ; Fax: 8424-39381153
Product infomation
This coat is made from thick blue velvet and designed with ethinic minority patterns. This item not only makes you more stylish but also keep you warm even in the coldest days.
Bianco Lervin's products are usually easy to wear. Their high variety is giving the customers a lot of choice concerning color and style. Their price are pretty acceptable as well.
Cleaning guide:
Dry cleaning only.
Size reference: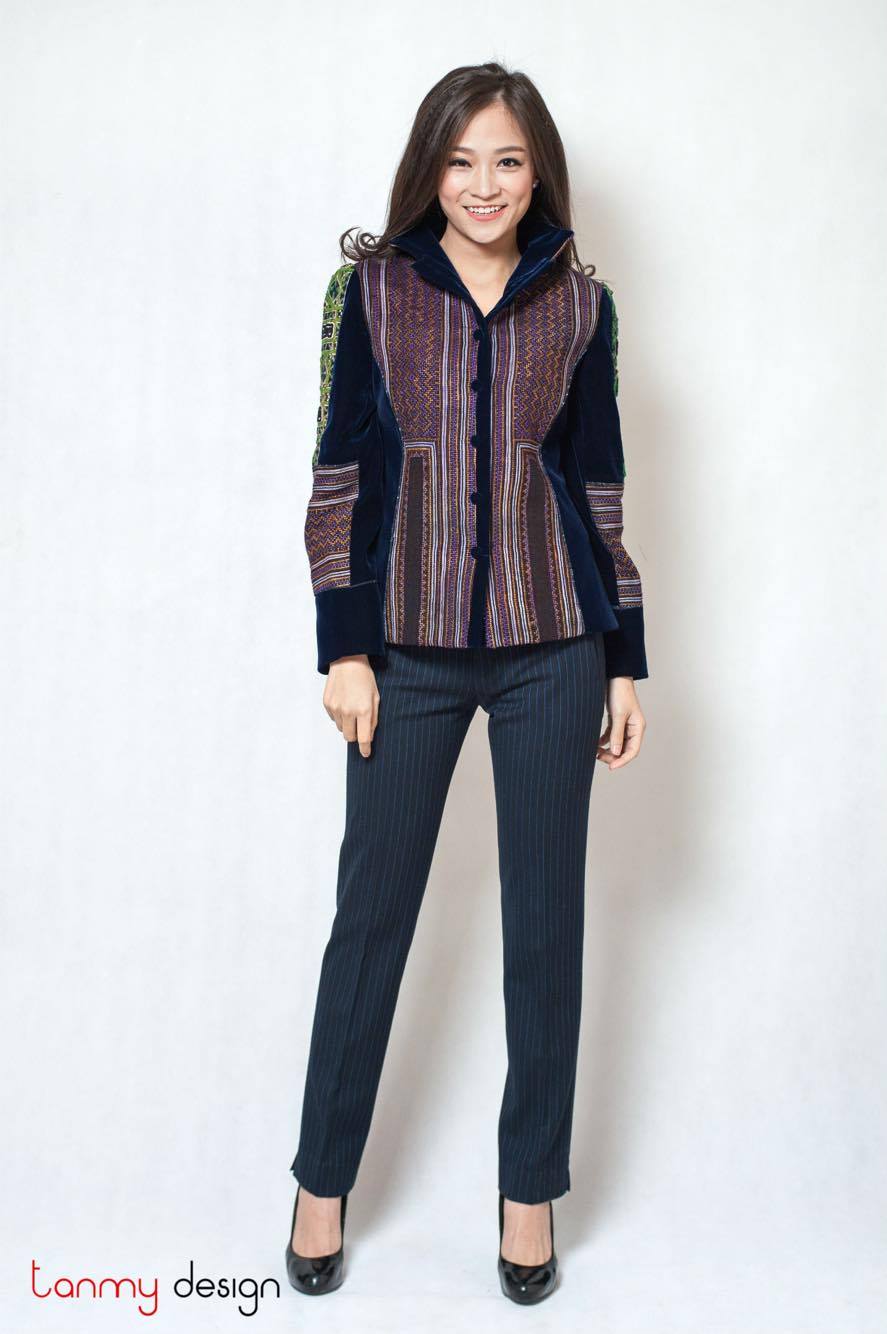 Orther products
TMD150466
BLC076723