VN330103
Set of 4 blue/white placemats printed with Anciennes-Sol pattern
Out stock
Product infomation
Add a touch of Indochina style to your dining table with this vintage yet contemporary placemat setting. Consisting of four different yet complementary designs, these placemats feature sol anciennes / antique tile designs from the early 1900s. Not only beautiful, they are practical too, helping to protect your dining table from scratches and hot dishes.
Each set includes 4 placemats, with each placemat featuring a different vintage tile design.
Printed images on the front, unprinted black fabric at the back.
These placemats will hold up to regular use and are machine washable (cold to warm wash recommended).
Dry in the shade.
Printed with black eco-friendly, water-based ink onto white or beige linen/cotton blend base cloth.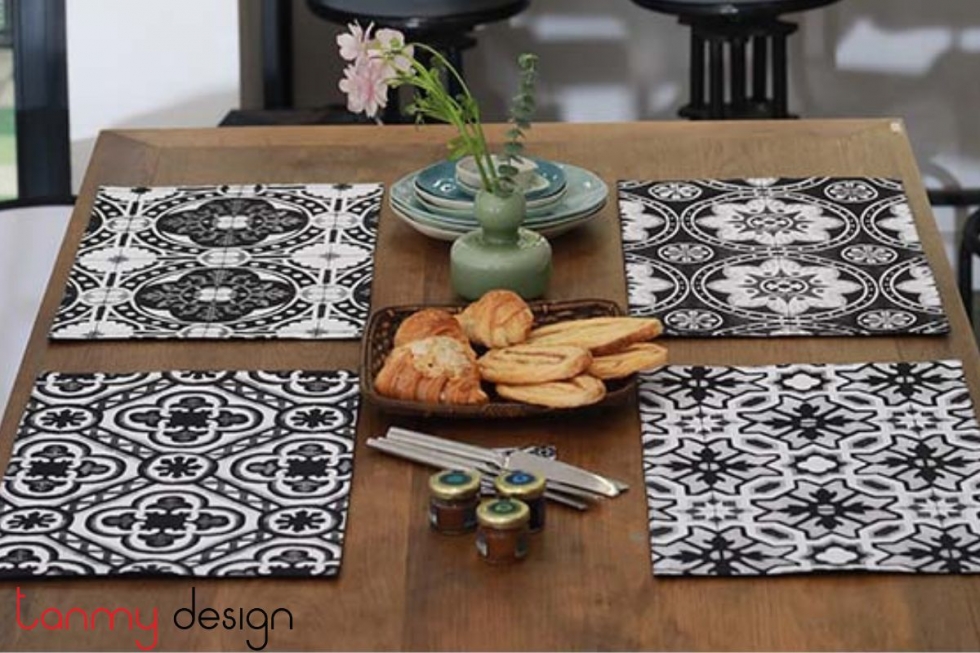 Orther products
Tanmy Design at E-Commerce