Duong Jewelry & Objects
Nga Duong is a jewelry designer from Milan, Italy. Born and raised in Hanoi, after graduating from the University of Industrial Art, she continues to take professional jewelry design courses at the IED-European Institute of Design in Milan-Italy.

When you look at a ring designed by Nga Duong, you see instantly that it's more than just a ring, more than just a combination of precious metal and a gemstone or two. When you look at anything on display in Duong J&O corner on the 2nd floor of Tanmy Design you see immediately that it's a work of art. "I want to make things for people who want to treasure something forever," Nga explained. "I want to make something that can be set on a table and admired as a beautiful object, but while still being functional. Of course, they must be worn to see their complete beauty."

Nga Duong's talent is evident in the fact that although she began Duong J&O just three years ago, she's already experienced enormous success. She runs a manufacturing studio in Hanoi, where eight dedicated jewelry artisans work and maintain strict quality control. "Quality is an issue in Vietnam," she admitted. "Sometimes in Vietnam, when a seller says that the gold is 18 carats it's actually 14 carats. With my small team, it's easier to control the quality of the products and make sure they're high-quality." With this attention to detail, every customer can rest assured that Duong products at Tanmy Design are not just beautiful, but also genuine.

As far as the gemstones goes, Nga was born lucky. She sources many stones from her father's extensive collection, which includes rubies, sapphires, amethysts and many more varieties found all over Vietnam. Anything that's not available, like opals, she imports. Every stone is carefully examined by Nga before it's incorporated into a design, ensuring premium quality.

Using these materials, Nga has been able to produce stunning and original jewelry that is currently sold at Tanmy Design and has been shipped to the U.S., Australia, Japan, Hong Kong, China and many countries throughout Europe. While her technical abilities has helped Duong J&O thrive, it's clear that her unique vision also contributes to the demand she's seen worldwide. Although Nga receives inspiration from many places, the sea has always captivated her imagination. "There are many things I like in the sea. Coral, anemones, starfish. You can see that in my designs," she mused. "However, I also like mobile things. Things that move. I like it when my jewelry moves with the person who is wearing it." The items available at Tanmy Design are wonderful examples of this – they're dynamic as well as beautiful.

In the future, Nga has an eye towards spreading her knowledge. "If you're a fashion designer in Vietnam," she commented, "there's a big community. It's a big business. But for it's jewelry it's different. There's almost nobody doing what I do here, making unique jewelry. I would like to change that – create a school or an association for other people interested in working with gemstones." With Nga Duong's help, the future of jewelry making in Vietnam is shining bright. Be sure to visit Tanmy Design, 61 Hang Gai to see Nga's jewelry and much more.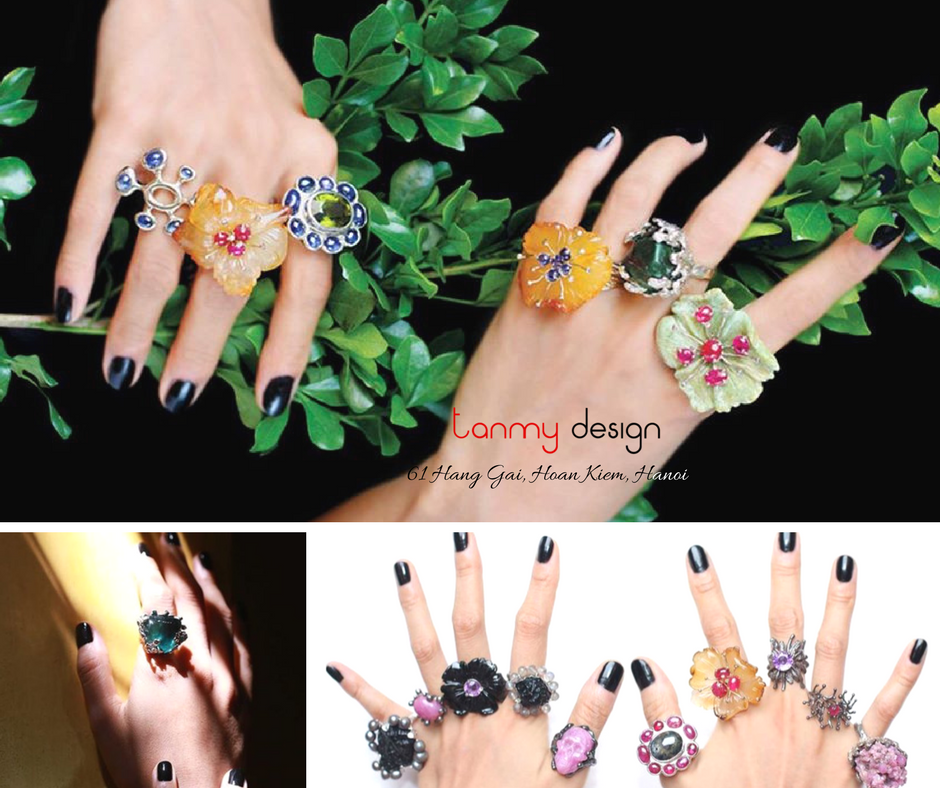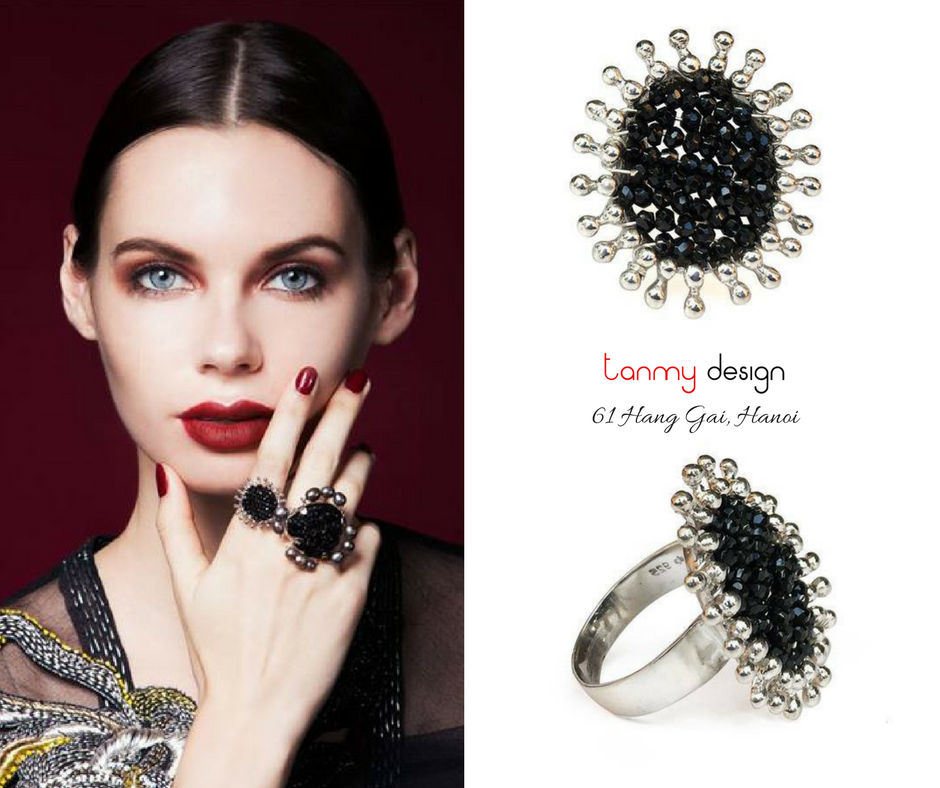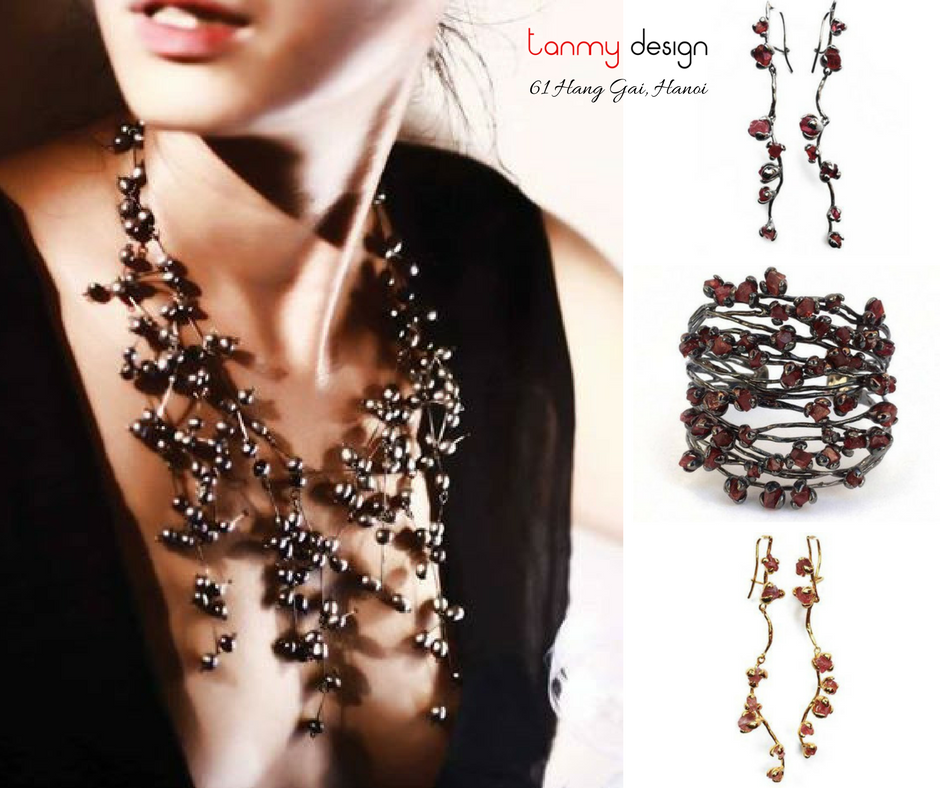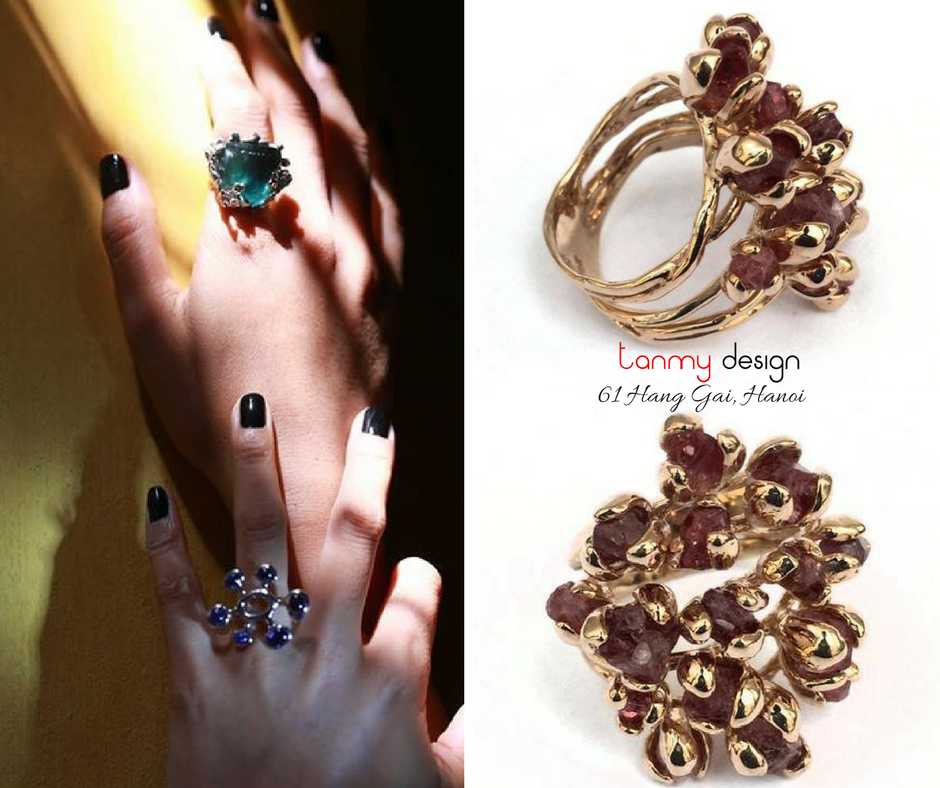 Nga Duong is a jewelry designer from Milan, Italy. Born and raised in Hanoi, after graduating ...
Nga Duong is a jewelry designer from Milan, Italy. Born and raised in Hanoi, after graduating ...
Tanmy Design at E-Commerce