MC101027
Lacquer box with detailed cap
Out stock
Product infomation
Michele de Albert started as a model in Paris at the same time as she was studying law. Once she got her law degree she only worked for a short time in this field as she was fulfilled her ceative aspiration. The shift was a natural one and she soon started a company in Paris designing fashion and gift items. Lovestruck with Vietnam during her first trip there in 1992, she decided to give it a try and moved to Saigon in 1994.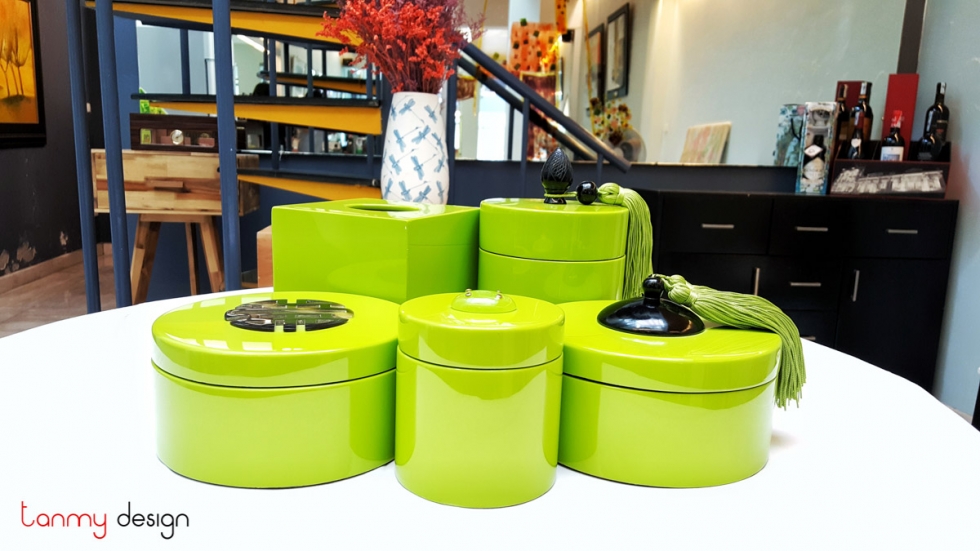 Preservation & Cleaning guideline:
Preservation
Avoid direct sunshine and high temperature
Everyone knows that what destroyable sunshine is. It makes lacquerware damage. The best place to keep lacquer works is the one that the sun cannot shine directly.
Always keep lacquer decor in balanced environment
You should not keep your lacquerware in a place that is humid and lack of sunshine because lacquer works will deform when they are kept in a fusty space.
Cleaning guide
When lacquer decor is dirty or covered with dust, you should make it clean following a plan to make lacquerware more durable.
Do not use chemical liquid or hot water to clean lacquer decor
Lacquerware is made of natural materials for a long time, so it is not suitable to use chemicals. Even hot water must be avoided.
Do not soak lacquer works in water
Use a clean and dry cloth to wipe dirts on lacquer decor's surface. In case of using wet cloth, you should use a dry one after to prevent water drops left on the surface of lacquerware.
Orther products
Tanmy Design at E-Commerce