Michele De Albert Interior Designer
Her sophisticated taste, bohemian lifestyle and flair for design and color have created collections filled with sensual appeal. In addition to Vietnamese workmanship and enthusiasm she has added her own unique touch of lacquer to traditional materials such as bone, silver, bamboo and ebony.
Michele De Albert modeled in Paris while studying law, but was naturally drawn to more creative pursuits. She was thrilled to evolve in the artistic Parisian scene as it fulfilled her creative aspirations and quickly started a company designing fashion and gift items.
De Albert was struck by Vietnam during her first trip there in 1992. She decided to throw caution to the wind and moved to Saigon in 1994. The energy of Saigon, the friendliness of the people and the wealth of inspiration whether from colors or materials available enticed Michele to launch her own style of eclectic lacquer tableware and objects.

The impeccable finish reveals the purity and refined simplicity at the heart of each of Michele De Albert's elegant collections.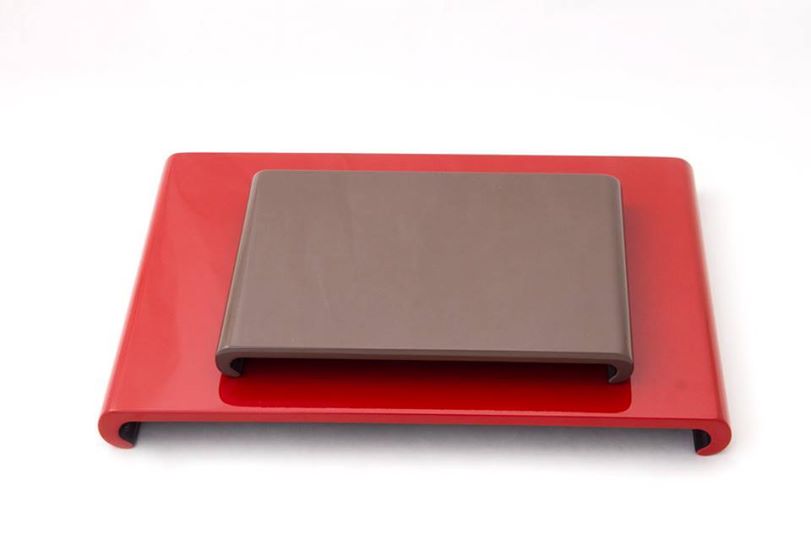 Tanmy Design at E-Commerce