Best places for shopping in Hanoi
In Hanoi, best shopping places are certainly not malls with sparkling all-glass entrances and storefronts filled with international brands, but rather its old and narrow one-of-a-kind streets.
Hanoi, the thousand-year-old capital of Vietnam is famous for the rich culture and unique beauty you can find nowhere else in the world. That's why it would be boring and wasteful if you only go shopping in the malls or supermarkets. So, to have the best shopping experiences in this city, we have drawn up a list of great places for you to go shopping under Hanoi's sun.
1. Shopping for silk and emboidery in Hanoi
If you wish to find something to make a classy, versatile and beautiful souvenir for family and friends, or even for yourself, Hanoi's silk and embroidery products are absolutely the best choices. Silk used to play an important part in Vietnam's history and economic development. Today, along with embroidery, it presents the essence of Vietnamese culture, telling the story of Vietnamese people from generation to generation.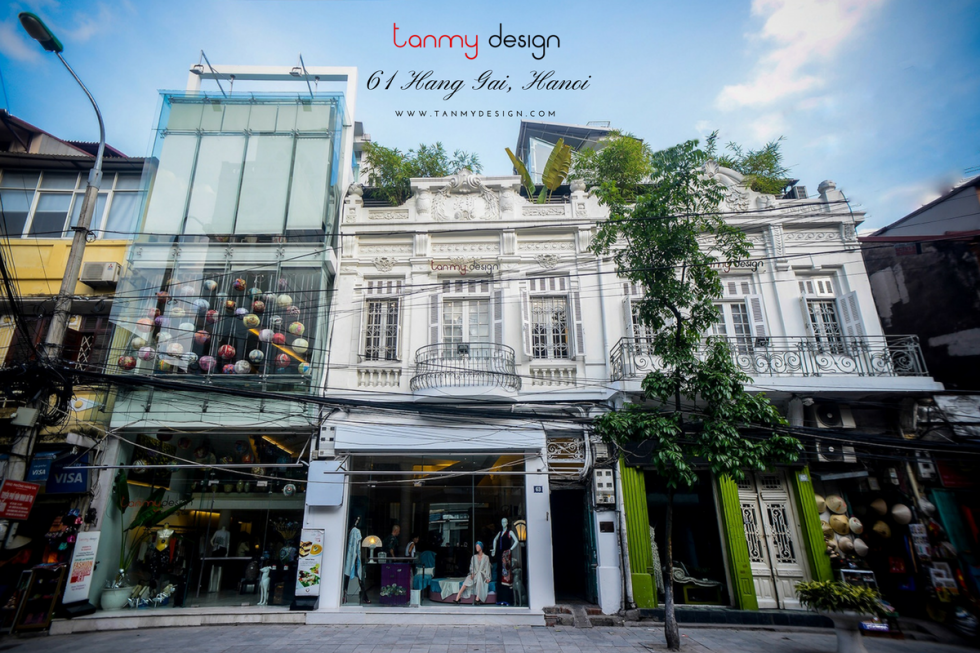 Located on the edge of the Old Quarter, just a few steps from Hoan Kiem Lake, Hang Gai street is often referred as a silk heaven in Hanoi. Once you browse through the street, there's a good chance that you can't keep your eyes off a shiny yet warm, elegant and nostalgic store named Tanmy Design. This store was built in 2009 but Tanmy Design has had a history of more than 50 years and four generations of women in Hanoi. It was originally a traditional hand-embroidery store, which was renowned for high-quality made-by-hand products. Tanmy Design has been listed as one of the 11 must-visit places in Hanoi by the New York Times, and this is by no means false advice. The three-floored, 1,000 square meter shop is a contemporary emporium of gorgeous fabrics and fashion, silk products, lacquerware, art pieces, jewelry, accessories and more. Anyone having a penchant for fashion, art and culture will enjoy strolling through the large space. It's currently the biggest and most impressive store of silk and embroidery in Vietnam.
Its sister shop Tan My, lies across the road at 66 Hang Gai, and offers a wonderful selection of more traditional hand embroidered products, featuring bed linen, tablecloths, artworks and clothing.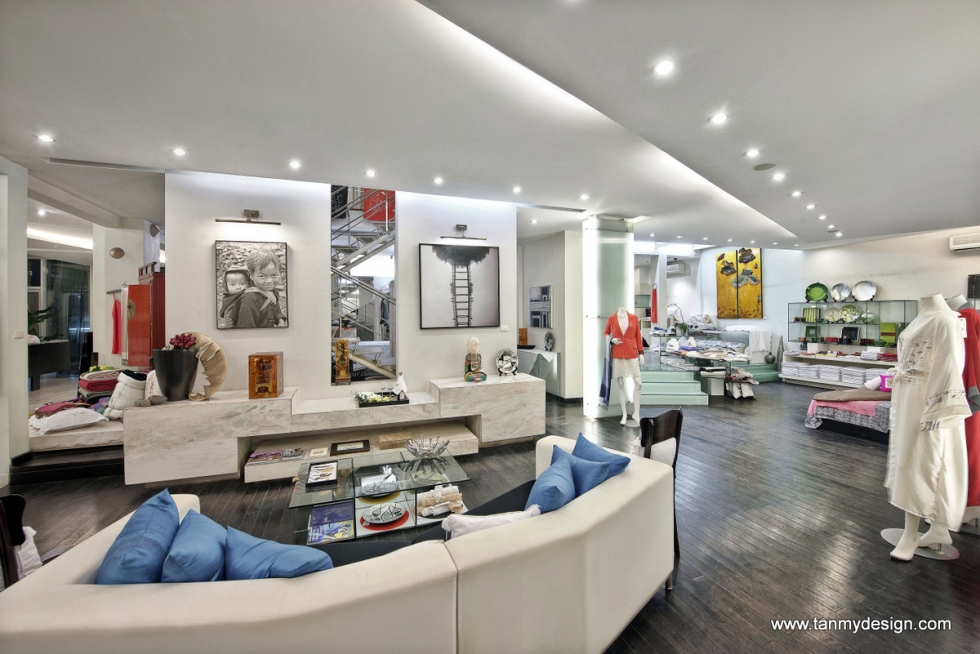 2. Shopping for traditional sweets and desserts in Hanoi
Besides the world-famous Pho, Banh My and other delicious main course dishes, Hanoi also offers a wide range of traditional sweets and desserts of all flavours, shapes, and ingredients. The easiest way to taste as much as possible of these hearty, heavenly sweets and desserts is going for a tour in the Old Quarter. Here, you can find the finest northern Vietnamese candies, cakes or desserts from peanut candies, traditional sugared dried fruits to a variety of "che" (Vietnamese sweet soup), etc. To your liking, you can go with any of these suggestions below, or maybe all of them.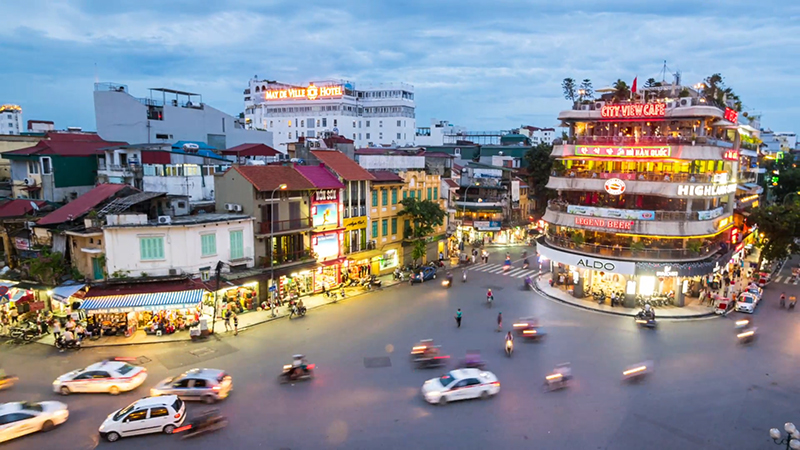 Hang Than street: well-known for Banh Com (green rice flake cakes), which is made from rice and mung bean by wrapping pounded and then green-coloured glutinous rice around sugary green-bean paste.

Hang Bo street: located on Hang Bo street, Ba Thin store sells many traditional types of "che" and cakes. The store has been much loved by Hanoians since the 1930s.

Hang Duong street: like its name "the street of sugar", Hang Duong offers a great variety of sugared dry fruits. Along with Banh Com, this is what visitors to Hanoi usually shop as gifts for their family and friends.
3. Shopping for Hanoi local fashion brands
If you are looking for a piece of clothes that not only remind you of your good time in Vietnam, but also have to be versatile enough so you can wear in your everyday life, then let's go on a shopping trip for Hanoi local brands. In recent years, Vietnam in general and Hanoi in particular have seen the rise of young local fashion brands, which are painting a completed picture of Hanoi fashion with their unique style and personalities. The good thing about shopping for clothes in Hanoi is the brands having the same style with each other are likely to be on the same street. For example, you can go to Dong Cac street if you like cool "swag" street style clothes or visit Ba Trieu street if your taste is elegant and girly, etc. These streets are lined with beautiful, eye-catching stores offering good-quality, on-trend yet filled with Vietnamese charisma.