DS0000200
Square silk scarf- PHOENIX
Product infomation
Owners of the Desilk brand Ms. Van Hang and Minh Pham, a renowned Swiss designer with Vietnamese ancestry, are committed to developing the De Silk brand using the authentic, traditional materials and methods from the "silk capital." in Bao Loc, Lam Dong province in 2018.
Traditional elements are artfully woven into complex, high-tech weaving techniques, a harmonious fusion of skilled, careful, and innovative Swiss designers with traditional weaving workers from the East and the West. Each piece of silk cloth is adorned by Swiss designer Minh Pham with a lotus blossom or leaf—the spiritual emblem of Vietnam in balance with the natural world. Customers can notice the meticulousness and intelligence in each of those paintings.
The lotus flower is one of the most iconic flowers of Vietnam. Through a process of deconstruction and reconstruction, we give this flower new shapes.
A mixing of elements of nature, which provides complex shapes and patterns with traditional jewelry patterns, this series tries to capture the beauty of both worlds.
Inspired by the beauty of Vietnam's nature, the colors of the brand try to replicate the complexity and emotions the Vietnamese landscape provides.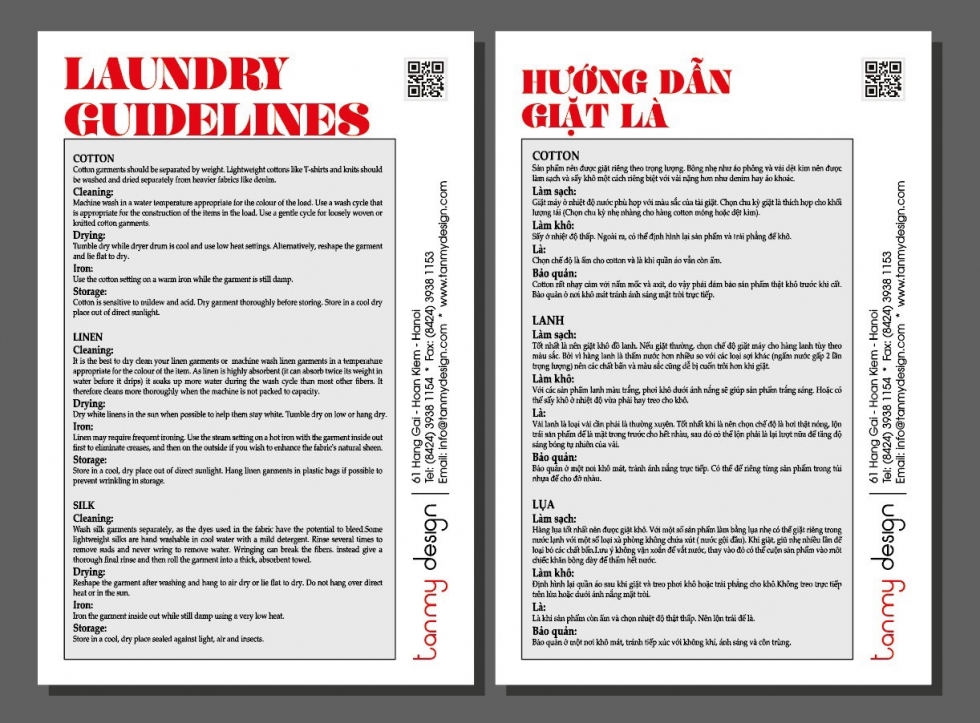 Orther products
Tanmy Design at E-Commerce